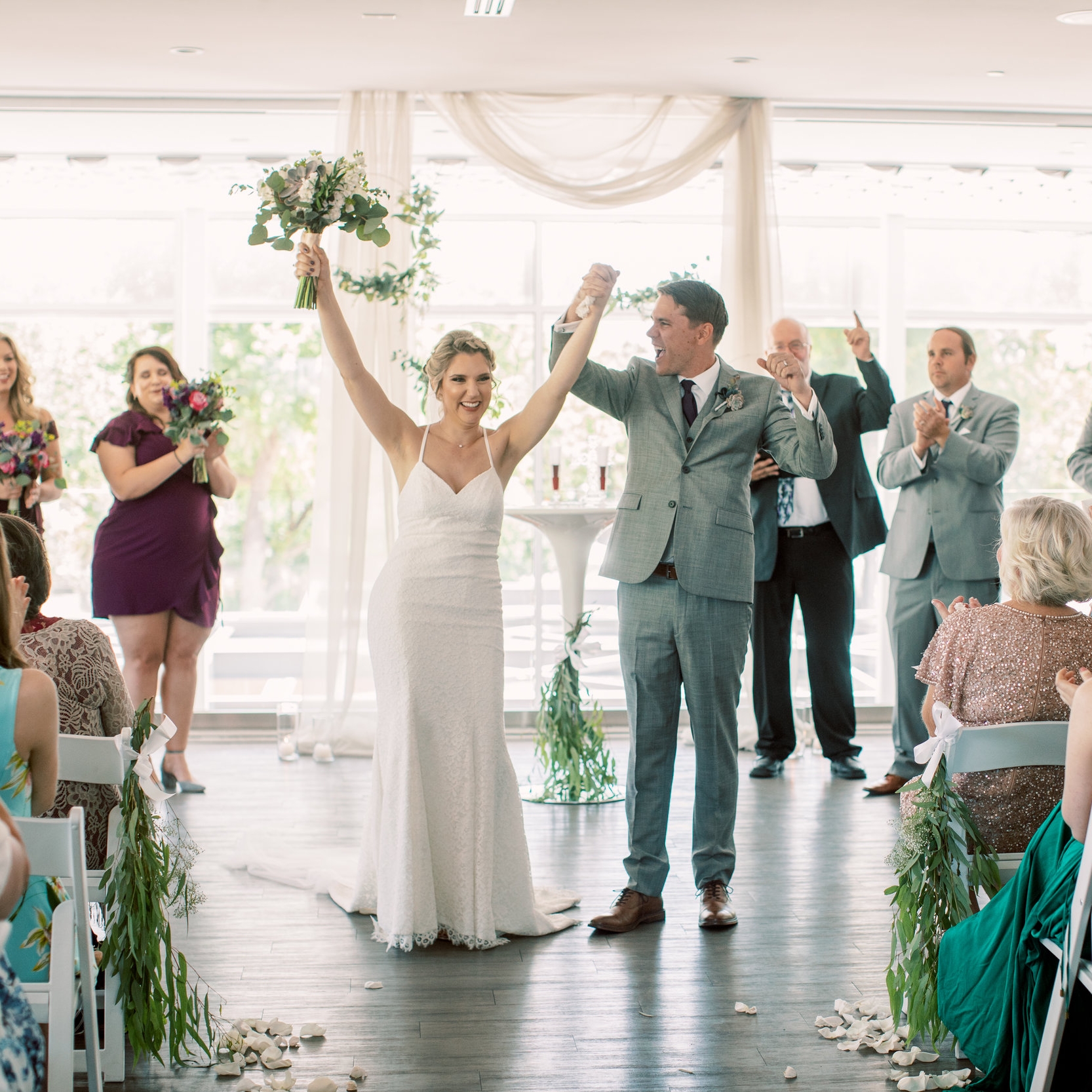 The Vision & Love team is so incredibly talented. We are so lucky to have found them to capture our wedding day! Our highlight film far exceeded my expectations and is something I will watch over and over again. I highly recommend working with Delbert & Jovanni!
Vision and Love was seriously the best! We hired them somewhat late because my parents weren't sold on the fact that videography was worth the money - let me tell you - they completely disagree with their original thoughts after working with Vision and Love. We have watched my video about 100 times and love it more and more everytime. I would recommend Vision & Love to anyone and everyone looking for a wedding videographer! They were amazing and completely captured our day and now we get to relive it all the time! Thank you!
We highly recommend Vision & Love for your dream wedding. From the start Delbert and his team were very responsive and patient with our questions, suggestions, requests etc. They capture so much the day of the wedding, especially with the Amour package. These are highly talented individuals who allow you to relive the beauty of your wedding with the natural beauty put into your video. We have watched it and shared it with family and friends more than 100 times. They exceeded our expectations. What are you waiting for, stop reading and book them :).
Delbert and his team are amazing!!! We immediately bonded and felt like they were family. I was really impressed with the quality and their ability to work with our requests. His team never made me feel that they couldn't handle something or that I was asking too much. They even helped me with playing a video at the reception by suggesting ways to do it ourselves cheaper and what to request from the venue. I can't say enough good things about them. We were completely at ease and had lots of laughs with them. I never felt stressed or worried one minute about what they were doing or if they knew our vision. We absolutely love our video and can't wait to use them for our next big event.
If you are looking for Videography services for your upcoming wedding look no further. Delbert and his crew are by far the most professional and dedicated team we've had the pleasure to work with. From the very beginning Delbert took the time to meet with us personally and explain every little detail about his work. He was able to answer all our questions, his patience and honest answers made the process a lot easier for us. Delbert took the time to meet with us at our venue before the wedding day and listened as we shared the visions and dreams we had for our special day, Delbert provided feedback and suggestions proving once again his amazing talent and professionalism. The Big Day was here Delbert and his team arrived at the venue hours before the event! His whole team was dressed very elegant and professional and went to work right away. As we were getting ready Delbert and his team took the time to capture every little detail. Our wedding was streamed live which allowed for family members who were unable to attend to view our special day. Delbert and his team captured video and photos of the wedding ceremony, reception and us preparing to get dress for the wedding. The quality of the film and the memories that Delbert and his team captured are priceless for us. Delbert we are forever grateful to you and your team, thank you for not only capturing the special memories of our wedding but our Vision and Love!!
First, I would like to say that 5 stars are not enough to explain how amazing, cooperative, flexible, friendly, FUN and creative Delbert & his crew were!
We appreciated that prior to getting started, Delbert took the time to FaceTime with us and make sure the chemistry was there. He wasn't just looking to find his next pay check, he genuinely cares about providing the best.
He and his crew met us through every important part of that day: hair and makeup, groom getting ready, bride getting ready, bridesmaids, venue, cake, dj, etc. He captured every single moment. My husband and I watch both our edited video and our wedding day ceremony edits everyday.
I cringe when I think about how we hadn't even considered a videographer. If I could give anyone a piece of advice about Delbert's services it would be to GO BIG or go home. The largest package was worth it all!!!! We are able to go back in time at every single part of the best day of our lives.
It is an experience we are forever grateful for! We plan on returning to Delbert for future projects :-)
Five stars is not enough to express how great of a service Vision&Love provided us, They have great customer service, they are very professional and they are great people to work with. Delbert was always a phone call away; he somehow captured every moment without seeming too intrusive, we still watch our wedding video just about every other day. Vision&Love is the best! If you hire him, videography will not be a concern! They showed up at our wedding dressed very nicely and according to our theme, he managed to record every detail without interrupting and he's very charismatic. The final product was awesome! Our video is one of my favorite things of our wedding.